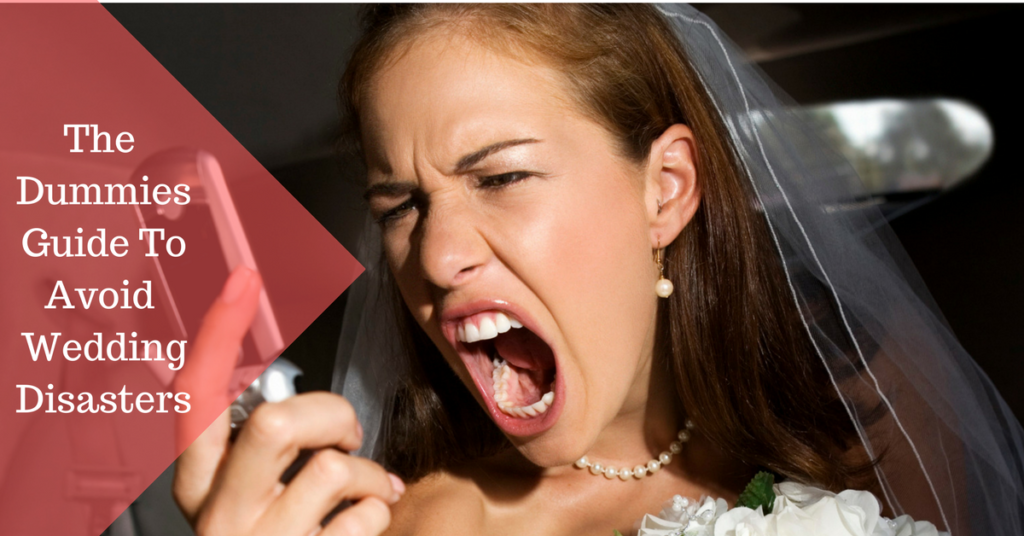 Wedding disasters can occur on your wedding day… yet this should be the happiest day of your life. Every day leading up to your special day requires detailed planning in an effort to avoid any potential wedding disasters… including hiring the right vendors for the right job.
After weeks of planning and casing out places for your desired wedding location, you finally discovered the perfect venue that has everything you want for your dream wedding. You can hardly wait to consummate the deal and check this off your to-do list. But this is only the beginning, there are a plethora of other important decisions to make that can overwhelm any newly engaged couple.
Finish the most important part of your research first… e.g., wedding gown and securing the venue. Then start your quest on gathering a list of potential vendors to accompany your needs and wants. Hiring an amateur photographer, band, and/or Dj is not the kind of surprise you would want once you've invested thousands on vendors to only fall short of capturing every essence of those special moments.
Avoid wedding disasters with a thorough wedding planning process to ensure your peace of mind and save hundreds, even thousands of dollars. Getting married is one of the biggest lifestyle changes you can ever make, so get it right the first time… there may not be the next time!

Wedding Disasters aka Murphy's Law
Let's face it… what can go wrong will go wrong. Just do a search on youtube for wedding disasters and you will find some of the most unflattering wedding videos ever recorded. Some of which you'd never believed happened unless you have seen it with your own eyes. Now, as a music professional (DJ) for over two decades and performed at countless weddings… I've endured maybe a few – wedding disasters actually occurred.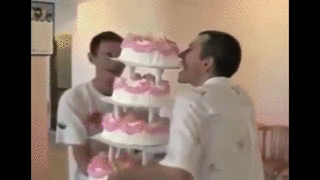 In fact, the only incident that comes to mind while writing this article is a wedding I performed at about two years ago… the ceremony was scheduled to take place outdoors at a golf course country club. However, unexpected rain caused the Bride to go into panic mode simply because there was no plan B in place. Needless to say, after an hour or so later… with partly cloudy skies – the ceremony took place outside as scheduled… and it was absolutely beautiful.
If There's A Will There's A Way
Every Bride wants their dream wedding, right? But at what cost? Unless you're fortunate enough to be on a TV reality show where the Network covers all the expenses… your lavish wedding can only take you as far the budget allows. According to Wedding Report Inc. The average wedding cost in the United States in 2015 was $26,645. Couples typically spend between $19,984 and $33,306 but, most couples spend less than $10,000. This does not include the cost of a honeymoon. Understanding wedding cost now can help you with your wedding budget later.
Average Wedding Dress Cost – In 2015, Brides nationwide spent an average of $1,357 for their gowns.
Average Wedding Venue Cost – The Knot surveyed almost 16,000 newlyweds, and on average they paid about $14,006 for their reception venues.
Average Cost For Wedding Planner – Couples paid an average of $1,973 in 2014
Average Cost For Wedding Invitations/Reply Cards – $439 on invitations
Average Wedding Ring Cost – According to data from weddingstats.org, between $5,968 and $6,258 was spent to pay for wedding rings and bands for brides in 2015. The 2013 average for a groom's wedding band was between $389 and $547
Average Cost Of Wedding Cake – It cost couples an average of $555 in 2014
Average Cost Of Wedding Food – The food you serve at your reception will likely cost you close to $68 per person
Average Cost Of Dj – Around $1,124. For a live band couples paid $3,587 in 2014
Average Cost For Wedding Flowers – Brides and Grooms who participated in the Knot's survey paid $2,141 on average for their wedding flowers and decorations
Average Cost For Photographer – Couples spend about $2,556 for their photographers. For video, the average cost is $1,794
* Averages based on an article from the Huffington Post

Successful Wedding Tips
1. If the venue you're choosing has limited availability… consider an off day e.g., Sunday – Thurs. (you'd be surprised at all the savings).
2. When deciding on the size of your wedding… remember to include the person you're engaged to. A dream wedding for one may not be the same for another. This will have a huge impact on catering and cost of invitations.
3. It is imperative to set a budget and stick with it no matter how tempting the extravagant extras become.
4. When hiring your entertainment… decide whether you'd like a band or professional Dj. Hiring a Dj ensures that all the announcements are being made, as well as coordinate with other vendors to keep pace with the timeline.
5. When seeking out a photographer and/or videographer… consider using a professional for your special occasion. Hiring an amateur to cut cost will only cause years of regret with fuzzy, out-of-focus shots. Friends and family members are more than likely to become preoccupied with other details of the wedding and should not be considered to perform such a task.
6. When choosing an Officiant for your wedding… look for someone with authority to marry people who are both available and flexible for any particular special requests you have by way of vows and ceremony.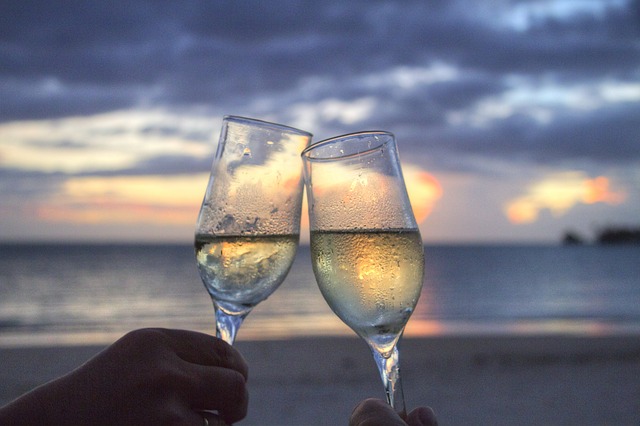 Find more wedding tips and insider secrets for effective wedding planning… by checking out our highly recommended eBook, "10 Wedding Insider Secrets" absolutely FREE! 10 Wedding Insider Secrets will help you successfully plan out your wedding details – saving you time, money and most of all… help eases away commonly related stress.
In this short, yet effective eBook you will find the freedom you long for and thus giving you more time to relax and enjoy your wedding; avoiding any potential wedding disasters. You, as a newly engaged bride, earned the right to have a fairytale wedding you've always dreamed of since childhood. So don't let time, money and stress impede the happiness you deserve!

Avoid Wedding Disasters With Effective Wedding Preparation