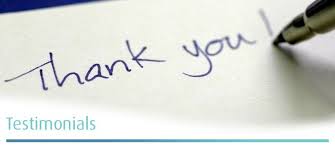 Anthony,
Thanks so much for all you did to make June 28th excellent.
Eilene Williams and William Lucas
Just wanted to thank you for your professional services, you did a fantastic job making this a special event for me to  remember not only the guest but the music also.  Perhaps we'll do business again in the future.  Thank you again
Ms. Ball
Thank you so much for working our reunion last Saturday.
Everyone had such a good time and you did a great job with the
music (especially since I never gave you a play list!).  Do you work
other events?  May I pass your name and number on to other people?
Fondly,
Nancy Best
Hey Mark,
It was great working with you during the Harvard-Westlake High
School Prom, so thank you once again for lending us your skill set.
Thank you, I hope to work with you in the future.
Jordan Church
Director of Student Affairs
Harvard-Westlake School
Mark,
I would like to thank you once again for your services yesterday.
Everything turned out as planned, and you were an instrumental
part of that plan.   Best regards, Deirdre
Hi Mark,
Jimmy and I wanted thank you for making our day special and
memorable. We appreciate how well you coordinated with our other
vendors. Your music selections were on point and we liked the way
you MC'd. We thank you for your patients with the ceremony not
starting on time as planned and your professionalism throughout
the whole process. We received several compliments regarding your
services. It was a pleasure working with you.
Shanala and Jimmy Lincoln IV